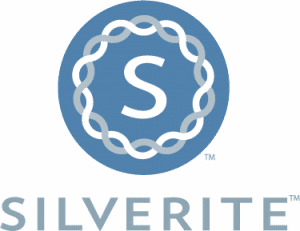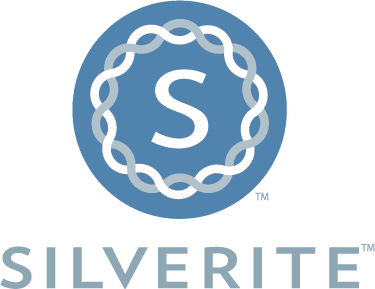 Our Mission
Our team strives to deliver the purest pillow and bedding eliminating the toxic load which often comes from industrial foam found in most pillows and mattresses. Welcoming individuals to a aspect of "rest and sleep" which they have never experienced.
Our Inspiration
Driven to create the most exquisite luxurious pillow inspired by our creator's perfect design.
Our Passion
Leave the world a better place than before we arrived, starting with a safe, restful nights sleep.
Chemicals
Low levels of common flame-retardant chemical damage brain cells: Finding may have implications for autism. Evidence that a common ingredient in flame retardants damages the mitochondria responsible for healthy brain development. (UCDavis MIND Institute, 1/13) 
Flame Retardants in Furniture, Carpets Might Affect Kids' Development. Another study links exposure to flame-retardant chemicals to physical and mental impairment in school-age children. (HealthDay, 11/15/12)
Learning and Developmental Disabilities Health Report. A summary of research on neurotoxic chemicals, including flame retardants, and brain development. (Safer Chemicals Healthy Families, 7/12)
The Poison Crib: When Protective Chemicals Harm. New evidence of the dangers of flame retardants. (Salon, 7/10/10) 
Children and dust: High concentrations of flame retardants in house dust affect children more than adults. (Environmental Science & Technology, 8/19/09).
Should You Ditch Your Chemical Mattress? (Mother Jones, Mar/Apr 08)
A Silent Pandemic: Industrial Chemicals Are Impairing the Brain Development of Children Worldwide (Harvard School of Public Health, 11/7/06)
Pesticides in our water: Three to five times more pesticides are used on cotton fields than on soy or corn fields. (United States Geological Survey, 5/98) 
Sleep
Scientists Discover the Reason We Need Sleep. Researchers have discovered why sleep is critical to survival: during sleep, a flood of cerebrospinal fluid cleans toxins from the brain. (Mashable, 10/21/2013; Science, 10/2013)
Findings Reveal Brain Mechanisms At Work During Sleep. Insights into how sleep deprivation impacts dementia, different types of memory, and learning. (Society for Neuroscience, 10/16/12)
Do You Have the "Morning Person" Gene? Genetic difference found between early birds and sleepyheads. (The Week, 11/28/11)
Brain Basics: Understanding Sleep (National Institute of Neurological Disorders)
Living Green
I Dwell in Possibility. Eco-expert Simran Sethi "greens" her historic home in Kansas. (Oprah.com, 12/13/10) 
Self Tailor
We are all created  different sizes, shapes and gender.  Not the same size pillow will work for every person all the time. Even our circumstances will change creating the need for different size pillow during those situations.
We have designed the perfect healthy pillow for every person, every time. The size zipper and double casing allows you – the individual to add or remove the kapok to your specifications.  We have removed all the " guess work " whether a pillow will  fit you.  You are the designer of your luxurious perfect sleep experience.
Kapok
Our creator's ultimate gift of luxury and comfort. Kapok is one of the closest fibers to silk with the feel of cashmere. Grown naturally in pods from the Ceiba tree it has no need for pesticides nor irrigation therefore adding to the benefits of this precious fiber. Toxic chemicals are all around us adding to the tremendous stress on our body affecting our health.
The natural Kapok fiber is naturally immune from pests including dust mites which therefore make it naturally hypoallergenic. It also is naturally water resistant which makes in naturally resistant to mold, mildew, fungi and fungus.
The Kapok fiber is Gods perfect fiber to add to the toxic free rest experience everyone desires.
Kapok is naturally harvested in Indonesia where it is grown free of the pesticides and chemicals of many clothing and bedding fibers. The precious pods are extracted and seeds removed leaving only the luxurious fiber placed into the perfect toxic free pillow.
Due to its extreme comfort along with the microbe resistant abilities it is the ultimate choice for your pillow.
Silver
Silver is our creator's safest perfect antibiotic, anti fugal and anti microbial element.
Our pillow has been impregnated with this precious metal into the Kapok fibers to create the safest most versatile pillow on the planet.
With the invasion of super bugs and microbes that often "travel with you" the silver addition is the solution for the times we are living in.
Nature's Cotton
Only the finest high thread count nature's cotton has been used in the two outer casings which hold our pillow.
With the concentration to develop the "healthiest pillow on the planet" it is essential to use the finest fiber to encase the fill.
In addition to being one of the most widely grown crops in the world, growing conventional cotton is also one of the most chemical –intensive.
These chemicals have tremendous impact on the earth's air, water, soil, and the planet as a whole. Along with additional stress it greatly impacts individual health.
With the use of nature's cotton it lessens the toxic load on the body along with the feel of luxury.