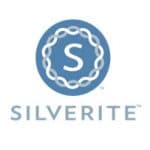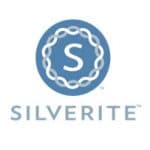 Is Your Pillow Costing You Sleep and Health?
Discover How Changing Your
Pillow Can Change Your Life!

My name is Lisa Hill and I'm excited to partner with Michael Tyrrell to bring Wholetonians a proven option to experience healthier sleep.
Many people are unaware of the TOXIC chemicals and materials used in many common pillows can actually make them SICK.   For example, are you aware of these common health dangers in many pillows?
The 5 Hidden Dangers in Common Pillows
FLAME RETARDANTS – Polyurethane is a commonly utilized substance in FOAM pillows.  According to the Environmental Working Group, plybrominated-diphenyl-ethers are emitted into the atmosphere.
FUNGI – In a study (England 2005), samples were taken from a variety of pillows and Aspergillus Fumigates (a fungus) was discovered, which has been associated with worsening allergies, chronic sinusitis, and asthma.
DRUG RESISTANCE – A new discovery of a drug-resistant fungi caused by Aspergillus is making it very difficult to eliminate.
FORMALDEHYDE – It is commonly know that foam emits a formaldehyde GAS which has been determined as a CARCINOGEN for humans.
DOWN – Animal dander has been known for years as a contributor to allergies and ear, nose, throat, and lung challenges.  It is also a perfect host for breeding grounds of FUNGI, BACTERIA, and DUST MITES.
We created the Silverite Pillow
to a provide a natural solution
that can support healthier sleep!
The Silverite pillow is created with…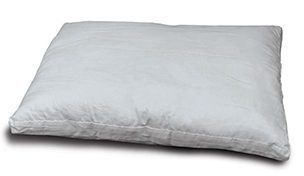 LUXURIOUS  KAPOK FILLING – Kapok is an abundant, natural fiber with THE FEEL OF CASHMERE that allows you to rest peacefully on a CHEMICAL FREE pillow.  The kapok filling is sustainable, eco-friendly, and water/pest resistant.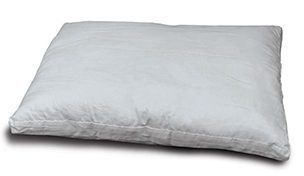 SILVER-INFUSED, 100% COTTON PILLOW CASES – Silverite embraces the benefits of SILVER in maintaining a healthy sleep environment through our SAFE, INNOVATIVE TECHNOLOGY that infuses silver into our 100% cotton pillow cases.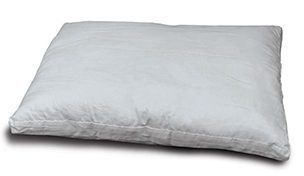 ADJUSTABLE FOR YOUR COMFORT – Our pillow allows for a self-tailored fit for your Personal Comfort. It is soft yet supportive for a perfect night sleep.  The kapok material that can be easily added or removed to ensure the comfort and support for restful sleep in the years to come.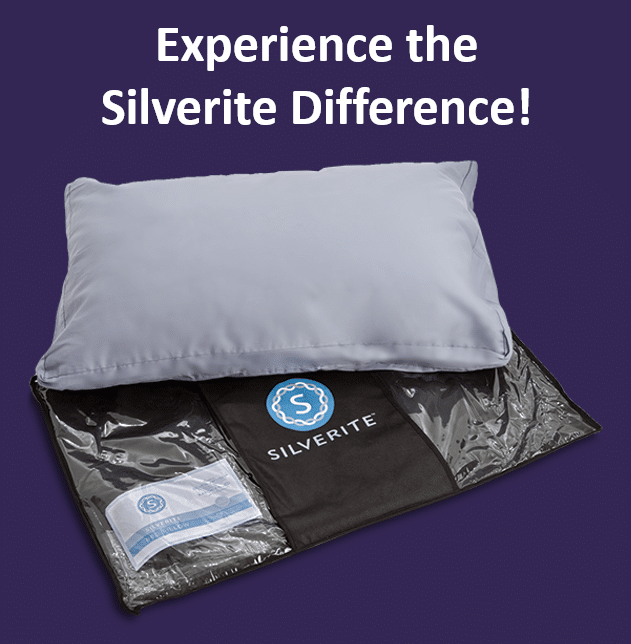 Order your bed pillow and
use the code "Wholetones" for
10% off and a free travel pillow!

Order any pet bed and
use the code "FreeThrow" for
10% off and a free pet throw!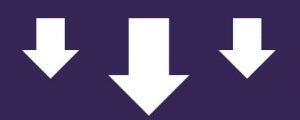 "It is VITALLY IMPORTANT that a clean, healthy, supportive environment is available to achieve proper rest. Our Silverite products provide THE PERFECT ANSWER to take the worry out of travel while creating that perfect balance at home for our nightly health."
– Dr. Gary Bruning
Learn More About the
Exclusive Silverite Science 
Enjoy A Healthier, Safer, More Restful Sleep Night After Night!
Special Wholetones Discount:
Order your bed pillow and
use the code "Wholetones" for
10% off and a free travel pillow!

Order any pet bed and
use the code "FreeThrow" for
10% off and a free pet throw!


"Shortly after laying down on the Silverite pillow for the first time, I realized that my nose was no longer congested and it lasted throughout the entire night.  I slept without waking up until the first alarm went off.  I was able to get up at 6 am, feeling rested and refreshed, which has not been my norm!"
"I've always had terrible allergies in the spring and fall and THIS is the FIRST fall that I've slept through.  At first, I didn't believe it was the pillow that was making a difference until I kept switching pillows on-and-off and discovered it really was the Silverite pillow that makes a difference for me!"
"What I like about the Silverite pillow is that it doesn't go flat and it adds support because I'm a side sleeper with big shoulders.  It doesn't push your heard forward like the memory foam pillow I've used in the past and my head doesn't sweat with the Silverite pillow, which has been an issue with every other pillow I've tried."
"My daughter let me use her Silverite pillow on a women's retreat we attended together.  I've had ongoing issues with my nose always being stuffed up while I slept.  I couldn't believe how well I could breathe all night with the Silverite Pillow.  I loved the pillow so much that I bought one when we got back home.  It's a miracle!"
"I became aware of how toxic pillows and bedding could be a couple of years ago, so I invested in an organic pillow but the fill was not adjustable and it was not as comfortable as I hoped. The kapok filling in the Silverite pillow is adjustable and very soft and comfortable.  I also love that the silver infused cotton is naturally anti-bacterial.  The Silverite pillow is luxurious and I take it with me wherever I travel and recommend this healthy pillow!"
"Many years ago I had a car accident and injured my neck.  I've purchased many pillows since then looking for the right one. The first night I used the pillow made a huge difference in my sleep pattern.  I didn't wake up tossing-and-turning trying to fit the pillow under my neck.  I woke up feeling refreshed and full of energy. I know that I'm never sleeping without my Silverite pillow again!"
"I breathe easier and my brain is renewed with with REM Sleep! In the morning, my eyes open without pain and stinging!! My essential head tremor is essentially gone!!! I love my Perfect Power Pillow and Sweet Sleep with Silverite!"
"Silverite™ has taken all the 'scariness' out of traveling for me. I would wonder, 'Who slept on this pillow before me and what kind of health challenges could they be passing on to me?' I take BOTH of my pillows with me when I travel. The assurance which silver gives me is priceless along with the healthy aspects of the kapok."
June, Tennessee
"As someone who is always traveling, what I dread the most is the sore neck I get on the plane. I tried a ton of 'travel pillows' and none of them worked until I was given the Silverite™ Travel Pillow. It FITS PERFECT! I don't know how they got it right, but my head stays cool and the pillow completely supports my neck and my head, even 'lifting' my head. I WILL NOT go anywhere without this pillow."
David, Florida
"As a police officer sleep is really important for my ability to work at all hours. I had no idea my intermittent sleep had something to do with a pillow. It took me forever to fall asleep and I would wake up often trying to fit the pillow in the space between my neck and shoulder. After I started using the Silverite™ Pillow I slept all night and never woke up until morning. It has the uniqueness to 'adjust it' to each person and that is what helped me with the best night's sleep ever."
John, Michigan
"Bought this as a valentine's gift for my husband. He is deployed and it gives him the comforts of home while he is away. Thank you!"
Kim S.